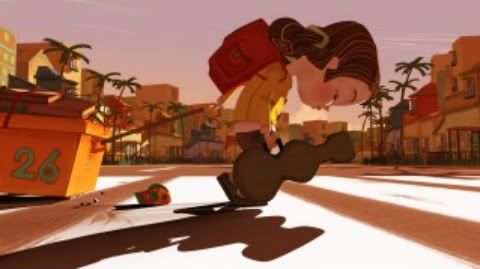 The Golden Horse Film and TV Film Project Promotion (FTPP) announced its 2011 selections today. The 25 selected projects are officially invited to participate in the FTPP 2011 meetings in late November, where potential investors and a Grand Prize of USD 33,800 await.
The surge of submissions from all over the world began in mid-June, a record-breaking 109 projects were considered, from areas including Taiwan, Hong Kong, Mainland China, Japan, Korea, Singapore, Malaysia, and the United States. Entries from Hong Kong in particular have increased in 2011, thanks to cooperative efforts by the Hong Kong Motion Picture Industry Association.  Another interesting increase this year is the number of female directors throwing their hats into the ring. With surprising ideas about their bodies and uncanny observations on contemporary life, these female directors look to pioneer a new corner in the film world.  2011 also saw the most animation film projects selected by the FTPP.
Five years since its founding, the FTPP is fast becoming a top consideration for film investment circles, and for good reason: The now-in-theaters Seediq Bale, the box office smash hit Jump Ashin!, and the highly-anticipated releases of Black & White and The Soul of Bread are all success stories who enjoyed the support of the FTPP. In addition to bringing together business suits and creative types, the FTPP is a hot spot for locating opportunities: Well-known North American distribution company, Distant Horizon, plans to seek out outstanding Chinese director and lead actor at the conference for its own entry project. International co-productions between Singapore and Hong Kong, Taiwan and France, and Malaysia and Japan all cite the FTPP as an important hand in the matchmaking process.  Additionally, projects like The Second Coming and Age of Flux, by venerated directors Herman YAU and YUEN Wo-Ping respectively, may herald a brand-new style in the Hong Kong filmmaking industry. Other entries this year, such as CHU Yui-Pan's black comedySuicide Store and newcomer Adam Sau-Ping WONG's innovative musical Beat It, all hold the promise of eye-popping creativity.
From Taiwan, the simultaneous reappearance of directors CHANG Yi (Kuei-mei, A Woman)and YEE Chih-Yen(Blue Gate Crossing)stirs up anticipation with the revelation of their new animation film projects. CHANG's Blackbum will be executive produced by YU Wei-Yen (a favorite collaborator of the late Edward YANG) while YEE collaborates with LEE Lieh (2011 Presidential Cultural Award winner) to create City of Lost Things. Also in the animation film category, director Jack SHIH (2007 Golden Horse Best Short Film winner) submits A Happy Wish, a blithe children's fantasy. Returning to the FTPP is Tom Shu-Yu LIN (Starry, Starry Night, 2010 FTPP Official Selection), exploring relationships and morality in his new project,Touched.  LIEN Yi-Chi (Make Up, 2009 FTPP Official Selection) is another familiar face, offering a bloody and passionate combination of Betelnut Girl vs. Zombie. Rounding out the entries from Taiwan are I Am Beautiful by noted photographer CHIENN Hsiang and 3KW2Y, adapted from the stage by director WU Mi-Sen.
Among the new and old faces in the crowd, four new female directors stand tough in competition. WEN Chih-Yi takes on Behind Love and Hatred, a Taiwan/France co-production; her short film Sleeping With Her won recognition at 2011 Golden Horse and Asian Pacific Film Festival previously. Rising director Seven WONG from Taiwan continues to step toward her vision with Turtle Men, after recently wrapping Bad Girls and was formerly First Assistant Director to the likes of Tom Shu-Yu LIN, CHENG Wen-Tang, and Clara LAW. Director TSANG Tsui-Shan from Hong Kong joins the conference with The Gate of Youthafter winning Best Film at the 2008 South Taiwan Film Festival with her debut feature,Lovers on the Road. Representing Singapore and Malaysia is TAN Ai-Leng whose projectSinema Paradiso makes observations on the completely different yet strangely similar Chinese lives lived in Taiwan, Hong Kong, and Mainland China.
Of the entries from Mainland China, two animated film projects selected are: Captain Lin, a collaborative project between Taiwan's Wang Films Production Company (Fire Ball, 2005 Golden Horse Best Animated Feature) and Mainland China's Xiaoxiang Animation and Culture Company, and The Mighty Green, a 3D animation film by the much-lauded veteran director SONG Yue-Feng. Also making a splash is The Yangtze River Maps, a romantic fantasy shot in the style of Chinese calligraphy painting, an innovative vision that will be shot by the critically acclaimed and award winning cinematographer, Mark Lee Ping-bin.
The FTPP is hosting its 2011 conference from November 22nd to November 24th, when more than 300 face-to-face meetings will be held. For this year's "Perfect Ten" sponsorship program, ten post-production companies (including well-known international companies in Korea and Thailand) have been invited to support selected projects in post-production efforts. Out of the 25 officially selected projects, only one will win the 2011 Grand Prize. This exciting announcement will be made at the Closing Ceremony on November 24th.